Our COVID-19 fight
The Healthy Living Centre Alliance plays a unique part in the fight against COVID-19, recognising that its impact will be felt worse in areas of already high social inequalities.
We have teamed up with:
created our own COVID-19 Response Group to create a database of hundreds of programmes, resources and key contacts maintained during the lockdown and as we emerge from it (probably link to final Excel sheet or link to Healthy Living Centres by location – whichever you think works better)
www.inspirewellbeing.org to communicate clear mental health and resilience messaging to the public;
teamed up with the Public Health Agency and Integrated Care Directorate to extend community solidarity and resilience support to staff in Care Homes through the Rainbow Boxes Initiative (link pdf to Rainbow Rooms Guidebook PDF to come – an important attachment)
teamed up with www.nicva.org in its key role of convening Minister Largey's Emergencies Reference Group;
Downloads
Please find more information below:
Healthy Living Centre Alliance
May 11
And here they all are; a new cohort of 20 Better Days Pain Support Facilitators attend training to deliver this fantastic programme. Pain is now a huge community development issue, evidenced by longer waiting lists and increasing social inequalities.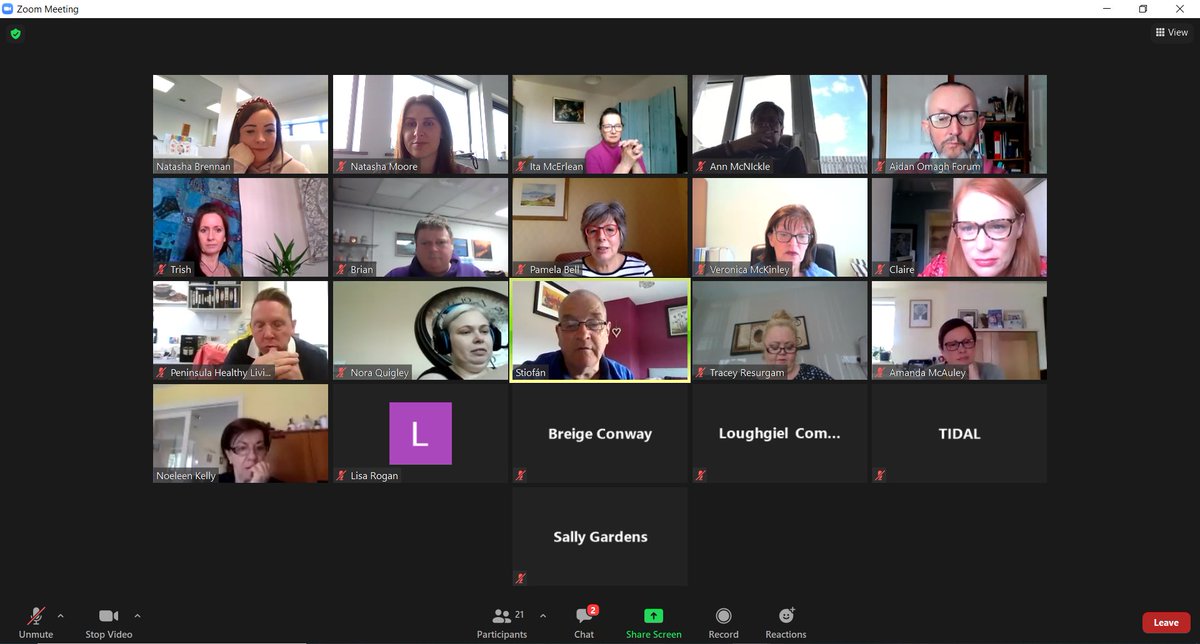 May 07
A phenomenal programme with amazing results for people living with long-term pain @HSCBoard @publichealthni
https://t.co/M8BmGEYKaC
Find out more about our pain management programme.